"We are fully committed to modern, cost-effective and safe food production, offering high quality products to professionals and consumers alike. Our products have long been fast food classics and we have become a significant player in the hotel, restaurant and café industry and retail sector."

– Evert Granholm,
Executive Director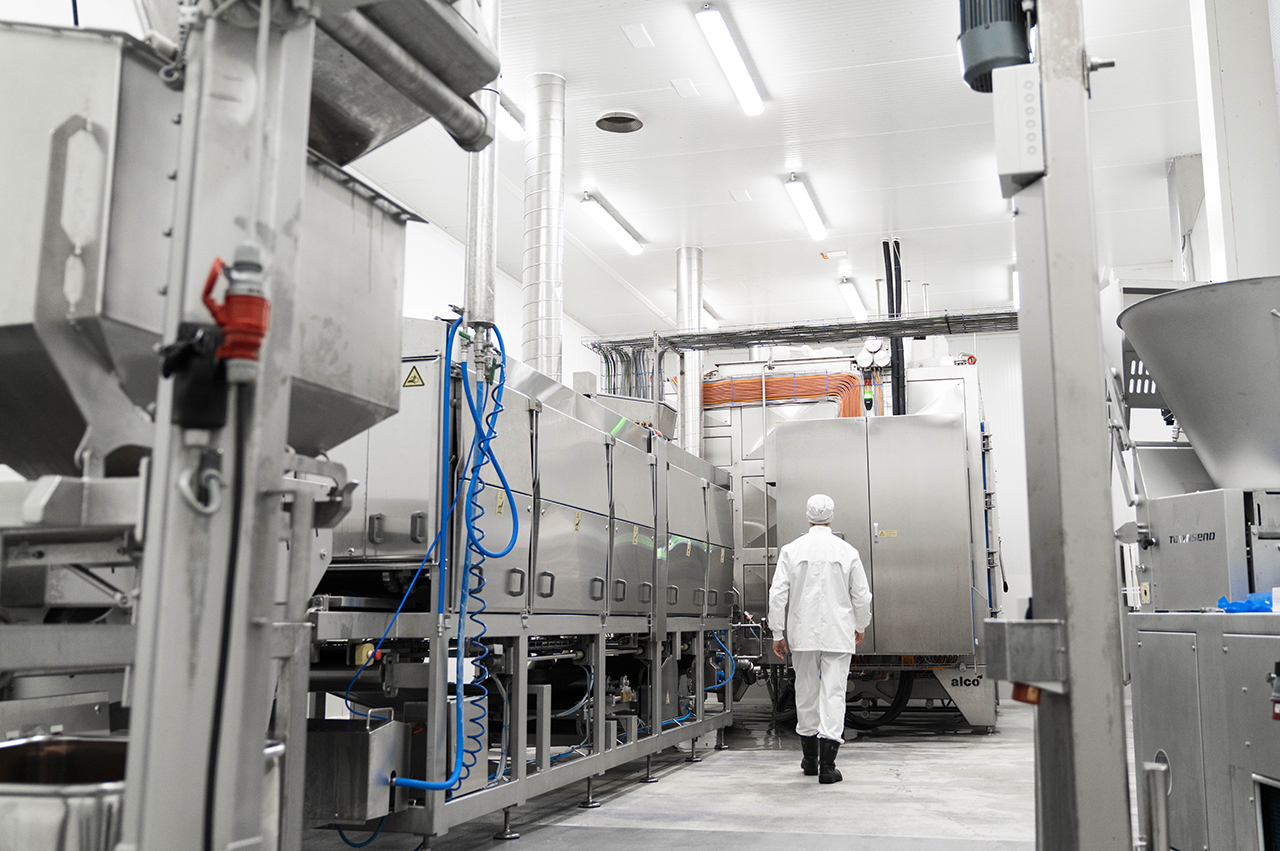 Modern production
Continuous development is one of the core values of Korv-Görans Kebab. A new environmentally friendly production facility has enabled us to reduce our annual carbon dioxide emissions by 938 tonnes.
Two of our previous milestones were the development of flash-frozen products in 2012 and a new production method for pre-cooked doner meat in 2015. These initiatives laid the foundations for major developments to the company, which continue to this day. In December 2021, an in-house butchery was commissioned adjacent to the existing production facility, ensuring the supply of raw produce and guaranteeing high-quality products while supporting domestic meat producers.
Quality, customer focus and safety
Our business is based on providing excellent food safety, delicious taste and outstanding quality at competitive prices. Korv-Görans Kebab has been ISO 22000 certified since 2008 and switched to BRC certified since 2023.
The company's high-class customer service is exhibited not least by our responsiveness to consumers and the market. Thanks to our flexible operations, we test new products almost every week. We use Finnish-sourced meat wherever possible and have minimised the use of additives.